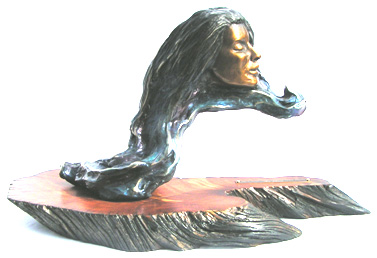 1/20 w/ Red Cedar Base
10" high with Base
Wt. 13 lbs.

$1,800.

Limited Edition of 20
NOTE: The face is the same for each, but the water flow, patina and base is uniquely different, making each one of the series one-of-a-kind.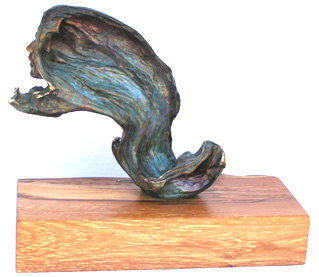 Rear View of 2/20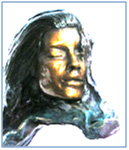 1/20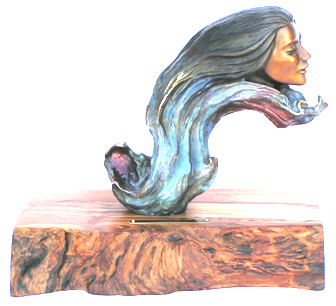 2/20 w/ Maple Base
13" high with Base
Wt. 19 lbs.

$1,800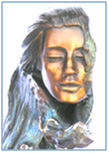 2/20